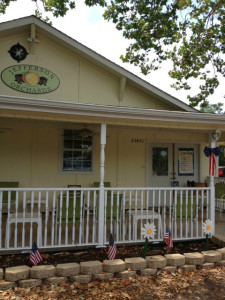 Jefferson Orchards

The Jefferson Orchards is open for business at their shop on Highway 49 just outside of town. I've been curious to visit since I heard about them. So today we popped over for some fresh peach ice-cream and maybe some peaches to take back to the White Oak Manor bed and breakfast to have with breakfast this week.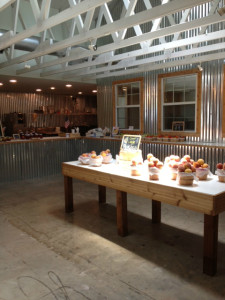 Just look at that table full of peaches!
We were pleasantly surprised when we pulled into the parking lot. The front porch was inviting with quite a few chairs to sit on while eating your ice-cream under the fans that kept it cool. Once inside there was a nice display of fresh picked vegetables like squash, okra, a few different pepper varieties and purple peas. Also on the display were some fine looking watermelons and of course plenty of peaches.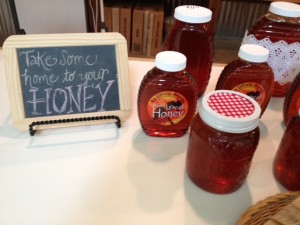 Raw Local Honey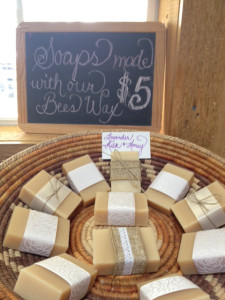 Bees wax soap for sale.
Looking around some more we spotted their honey, jam and handmade soaps made from the bees wax.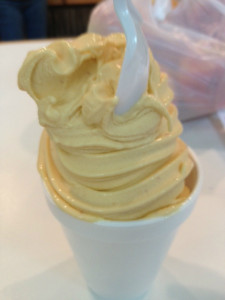 Peach ice-cream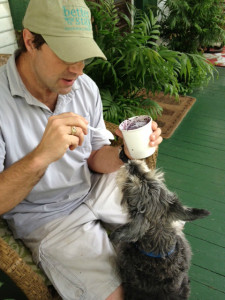 Even Utah wanted to have a taste of that Blueberry ice-cream.
It was a perfect day to have some ice-cream so I ordered the peach and David had the blueberry. To say they were delicious is an understatement! We picked up a basket of peaches and some of the honey too.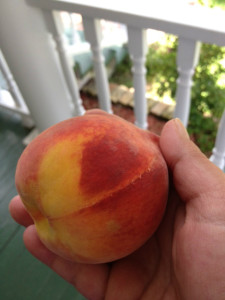 One of the peaches, it was gooooooooood!
One of the bonuses is that they are open seven days a week so while you're staying here in Jefferson, you might like to stop by and pick up some fruit and or vegetables to take home with you. Or maybe just pick up the ice-cream to enjoy on the ride home.
Visit JeffersonOrchardsTx.com or call them at (903) 665-7702. The shop is open Mon-Sat 10am to 6pm and Noon to 6pm on Sunday. To get there head north on highway 49 about 1.5 miles and you will see the sign on the left.