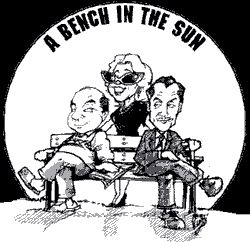 April 27th and the 28th starting 7PM at Beje's Diner. Let the good times roll in a 50's style Diner while laughing at two old gents and a beautiful lady. So get your tickets today for "A BENCH IN THE SUN."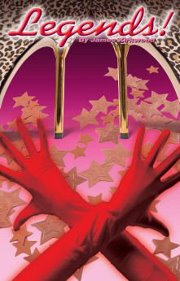 April 28th 7PM ONE PERFORMANCE ONLY! Featuring Evie Mims and Marcia Thomas as "The Legends" A hilariously funny theatrical caper as two out-of-work film and stage divas who hate each other have to work together again…get ready for an oh-so-polite cat fight!!………….." Snacks provided please bring your own Wine. Donation tickets available at Blessings Gift Shop or at the Theater Door ~ Limited Seating. A Staged Reading at the Knightlight Theater on Walnut Street.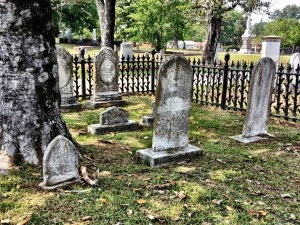 April 28 Tours begin at 5PM to 7PM 2012 Old Oakwood Cemetery Tour hear from Spirits of Outlaws and Upstanding Citizens join us for a spirited evening featuring a murderous outlaw, mourning mother, decorated soldier, and town founder as they share lively stories from their Civil-War era gravesites during the annual historic Jefferson cemetery tour.