Are you ready for some frightfully good times?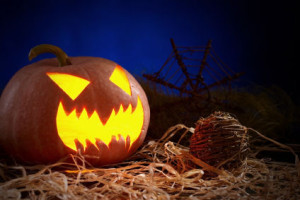 Look no further than a Jefferson Texas Train ride and a Haunted corn maze beginning the weekend of October 7-9, 2011 and continues the following weekends throughout the month ending on October 29, 2011.
It's time again for Terror on the Bayou presenting Runaway Fright Train, Creepy Screamin' Corn Maze and new this year the CarnEvil of the Damned Haunted House. All events are located at the Cypress Bayou RV Park, Hwy 49 East toward Smithland. RV Park is one (1) mile on the right. Watch for the posted signs.
Creepy Screamin' Corn Maze offers two types of tours with a G and a PG-13 rating. The ratings are from the Terror on the Bayou website: G rated – Afraid of the dark? Then come through the maze from 6:00 to 7:00 PM for a family-friendly experience and get a thrill from the haunters in the maze. Finish up in time to ride the 7:30 PM G rated train. PG 13 – From 7:00 PM until closing, you will get the willies walking through the Creepy Screamin' Corn Maze. The maze is more than an acre and includes a walk through the Piney Woods, through the Haunted Cemetery and culminates with the infamous 100-foot underground Tunnel of Doom. Once within the maze, you cannot escape the monsters, ghouls and dangers lurking in the foggy mist. Evil clowns, toxic wasteland, land of rats, spiders and snakes, skeletons and ghouls. Don't come alone – you will be spooked by more than Halloween ghosts!
We are anxious for October to be here with all the haunts and fun that comes with it. I have not enjoyed the thrill of a corn maze in years; a haunted one at that-I'm looking forward to it.
Visit the best Texas Train Ride around here called Terror on the Bayou!