Thinking about a relaxing and refreshing way to spend your Spring Break?
Well head on over to Jefferson in East Texas. We picked just 5 things to do on your Spring Break in Jefferson Texas. Book your reservation at the White Oak Manor bed and breakfast and we will help you by providing plenty of suggestions for things to do.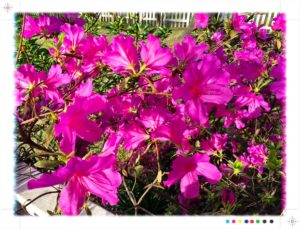 Here are a few that we think you will enjoy.
Pick up tickets to ride on the Turning Basin Riverboat Tours right in town. See some of the historic sites along the Big Cypress as you listen to tales of the past when Jefferson was a booming river port city. Just imaging what it was like back then when so many people came to town looking for a brighter future. Open Tuesday – Saturday Call for Times 903-665-2222  Adults $10.00 – Children under 13 $5.00, including tax
Book carriage ride with The Lone Star Carriage Company of Jefferson Texas.
Experience the Jefferson, like you never have before on a one hour trip through our old neighborhoods. You will hear a bit of history the first half of your ride and then off to see even more homes on the other end of town. 903-926-8216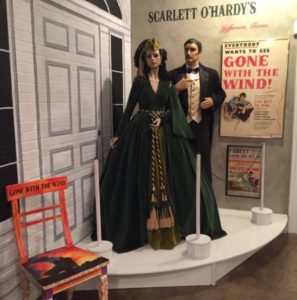 Visit Scarlett O'Hardy's Gone With the Wind Museum. If you have never been to this wonderful private collection, you must go. Bobby is a wealth of information all about this classic story. Ask her about Bonnie Blue's mask. Plus this is just one block from us, so you can walk.
NORMAL BUSINESS HOURS* Thursday, Friday, and Saturday
10 a.m. – 5 p.m. or by appointment 903-665-1939
Admission: Adults….$3        12 and under….$1
Buy train tickets at the Historic Jefferson Railway
Enjoy a refreshing ride along the bayou as you view freshly unfurled flowers blooming in the woods and by the shore of the river. And weather permitting every ride Includes a stop at the Diamond Don Alligator Pit for a feeding.
March 9,10,16 and 17, 2017 2:30 Narrated Historical Day Tour
$10 train rides plus tax. Under 6 free.  866-398-2038
Schedule a boat tour through the mysterious swamps out at Caddo Lake, breath in the fresh air and see water birds aplenty.  Call Michael Landrum at Bid Cypress Tours @ 903-570-3319. He is a great guide; our guests have really loved his tours.
But of course, if you prefer to just do a little shopping, stopping into one of our diners for a bite to eat and coming back to the bed and breakfast for a nap. You can certainly do that as well. We will never tell.
Now if you are really looking forward to sleeping in perhaps our Bed of Roses bed and breakfast is perfect for you. Book online or call 903-665-0326