Yes, you did read that right! Sundance Head; winner of the Voice TV show is coming to Jefferson Texas.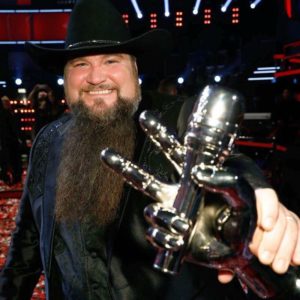 February 24 – 26, 2017 is the ever-popular Mardi Gras Upriver Festival in Jefferson Texas. With parades, street vendors, food and great music everywhere downtown. Everywhere you look you'll see shops, restaurants and people all decked out in their best Mardi Gras decorations.
Sundance Head will be the Grand Marshal in the Saturday Feb. 25 parade and Headline performer on the main stage starting about 3-3:30 pm depending on the length of the parade.
Mardi Gras Upriver 2017 Festivities
Friday, February 24
7:00-10:00pm Main Stage Sarah Hobbs
Doo Dah Parade 7:00pm
Wild, wacky and zany parade where everyone is invited to dress in the craziest Mardi Gras costume and join in the parade. Revelers begin at Lion's Park; and weave their way throughout downtown to arrive at the Main Stage for the Alley Dance. Doo Dah Theme: "Light Up the Night."
Saturday, February 25
11:00a-2:00p Main Stage Boudreaux
3:00p-6:00p Main Stage Sundance Head
7:00p-10:00p Main Stage What the Funk?
Parades: Motorcycle Parade 1:45pm and Grand Parade 2:00pm
Sunday, February 26
Performances by the winners of the Texas Country Music Hall of Fame's Showcase Winners
"Mic Night" with the Krewe Kick Off!
Children's Parade 2:00 pm
Paws & Claws Pet Parade, immediately following the Children's Parade
Join in the fun with Children's Costume Contest, Ugly Dog Contest,
Pet Look Alike and Best Pet Costume Contest
More information can be found on the Mardi Gras Upriver website  or  Mardi Gras Upriver Facebook
Be sure to plan on arriving in town early for the parades.