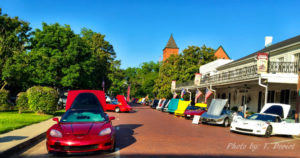 The Big Cypress Corvette show comes to East Texas for one weekend in June every year. It is June 2-5, 2016. Jefferson is a perfect place to enjoy these beauties glimmering in the sunshine.
Last year there were quite a few of the most beautiful corvettes you have ever seen on the downtown streets in Jefferson. Feel free to stroll up and down the streets visiting with the owners and enjoying their fanciful paintings on and inside of the cars. Wow do they have some incredible paint jobs. Be sure to look under the hood and in the trunk, you might be surprised at the little details.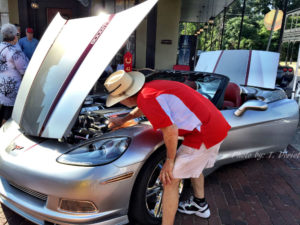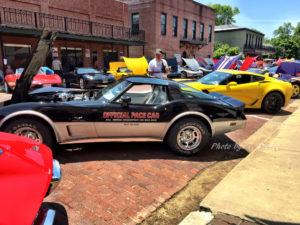 Thursday June 2 3PM Cruise and Photo op with Classic Aircraft
Friday June 3 1PM Fuel Economy Run
6PM Parade of Corvettes in Jefferson
6:30 PM Evening Social with food and live music
Saturday June 4 8AM Show and Shine
NOON Lunch
1PM Auction Final Bids
2PM Awards Presentation
6PM Crawfish Boil and live music
VENDORS OPEN ALL DAY FRIDAY AND SATURDAY
Remember to bring your cameras, you will want to take plenty of pictures of these gorgeous cars. And when you feel the urge to eat, pop into any of or tasty restaurants to wet your whistle and tame that hunger.