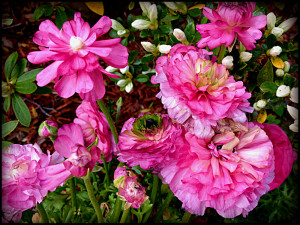 Are you dreaming of getting away from it all for Spring Break? Well, look no further than right here in East Texas, Jefferson to be more specific. You will be delighted by our tall pines, mystic bayous complete with Spanish moss dripping from the cypress trees, luscious fragrant wisteria vines and all the lovely early spring flowers blooming everywhere you look.
During your getaway you might enjoy a slow paced stroll through our many antiques stores searching for that perfect item to take home with you. Or maybe a horse-drawn carriage ride through our historic district taking in all the wonderful spectacular homes we have all around town. After a day of shopping you will want to sit a spell in one of delightful restaurants enjoying a fine glass of wine or your favorite beer before partaking in delicious eats.
Now if antiquing is not your style, there are plenty of boutiques with stylish clothing, shoes, hats and accessories to make you feel like a princess, if only for a little while. After your day of hunting for the finest treasure, you might just need to relax.
Now I know you are ready for some rocking in the porch swing with your feet up, just dreaming and listening to the birds in the yard. Rejuvenating your spirit.