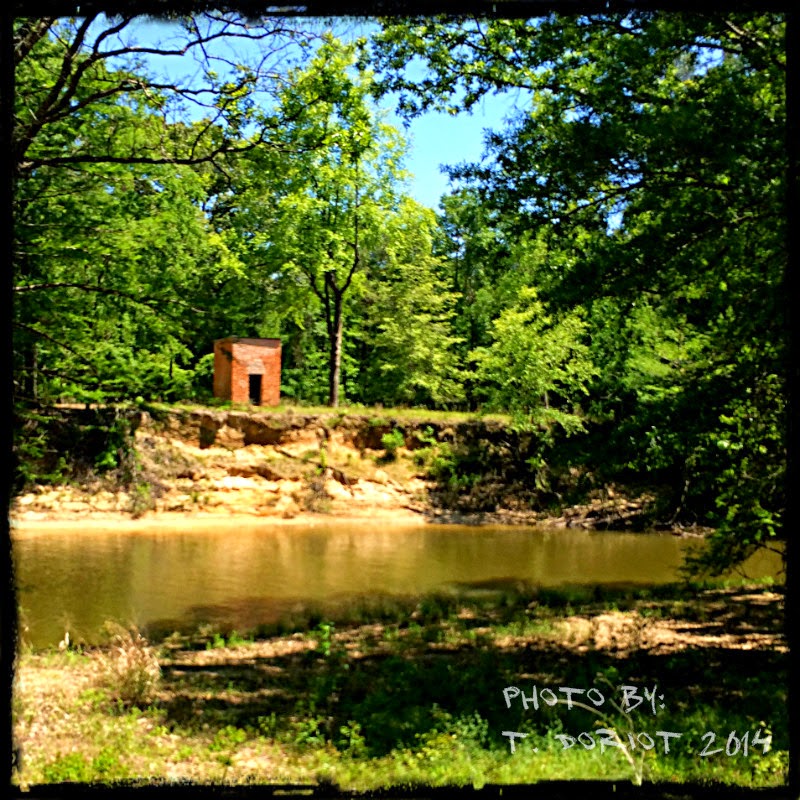 Sitting next to the banks of the Big Cypress Bayou in Jefferson TX is a small brick building Built by the Confederacy in 1863 to store gunpowder, the Ordnance Magazine is a relic of the Civil War.
A reception for the Dedication of the Jefferson Ordnance Magazine is being held on Saturday, June 21 at 2 PM at the Jefferson Transportation and Visitor Center located at 305 E. Austin Street in Jefferson, Texas.
Once there were three in the state and now this is the only Magazine left standing in Texas and is on the State and National Register of Historic Places. Recently Preservation Texas made the Jefferson Historic Foundation the 2014 Recipient of Most Endangered Historic Sites. This is a huge accomplishment and we Thank the members of the Foundation for not giving up on this old building. To preserve it's history for future generations to see and learn about a little brick building sitting on the banks of a river.
There will still be a need for volunteers and money to help preserve it but the new designation of Most Endangered Historic Site will go a long way towards getting the needed resources to do just that.
Right now the only way to see this piece of history is while riding on the Historic Jefferson Railway or during one of the Bayou Boat Tours or personal canoe or kayak.
You may at anytime donate to the preservation of this piece of history HERE!
Written by: Tammy & Dave Doriot