The weekend of December 12 thru 15, 2013 Christmas Events in Jefferson Texas.
Bring a warm coat and gloves and be prepared to be wowed by all the activities going on in Jefferson. You'll be delighted at every turn.
The Christmas Parade is on Saturday Dec. 14 at 2PM downtown.
There is talk of Trolley Transportation and as soon as I can find out where and when I will post it here.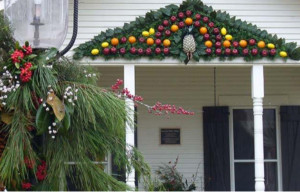 Candlelight Tour of Homes:
Thursday Dec. 12, 3 to 7PM
Friday Dec. 13, 5 to 9PM
Saturday Dec. 14, 5 to 9PM
The Candlelight Concerts performed at the First Methodist Church are:
Thursday Dec. 12, beginning at 5PM
Friday Dec. 13, from 5PM
and on Saturday Dec. 14, beginning at 2PM.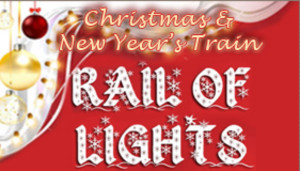 Rail of Lights Christmas Train Rides:
Thursday Dec. 12, 7PM
Friday Dec. 13, 7PM and 8PM
Saturday Dec. 14 7PM-8PM and 9PM and on
Sunday Dec. 15 the train departs the station at 6PM.
East Texas Performing Arts presents The Texas Tumbleweed Cowboy Christmas Gathering Show:
At the Transportation and Tourism building on December 14, 2013. Showtimes are 5PM and 8PM
Featuring The Texas Tumbleweed, Sarah Griffin, Shane Mathews, Teona Hall and the Bear Creek Boys.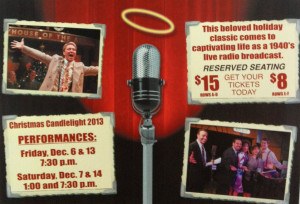 A live Radio Play of It's a Wonderful Life performances at the Jefferson Playhouse are Friday Dec. 13 at 7:30PM and the last performance on Saturday Dec. 14 at 7:30PM.
For more information please visit the Marion County Chamber of Commerce website.
Written by: Tammy & Dave Doriot