Most people only think about Jefferson for the Candlelight Tour of Homes. During the Christmas Season there are so many things to do after the big event is over. A trip to Jefferson Texas should be one of your bucket list items to check off. Come see what small town Christmas is like.
Santa on the Rail of Lights Train
1.    A ride through the Bayou forest on the Christmas Express Christmas Train is an adventure sure to please even the most skeptic person. You will leave with a smile on your face and joy in your heart.
2.    Stroll through the Enchanted Forest. There you will see all the Christmas Trees decorated by the businesses and families from in and around Jefferson.
3.    Ride through the old neighborhoods on one of the decked out horse-drawn carriages. Cuddle up and enjoy the romance and clippity cloppity sounds of hooves on the street.

4.    Visit one of the three homes that are open for tours year round. I'd bet they are all decorated for the Holidays. Make sure to call and make an appointment to be sure they are open and hours. The Grove – Will only be open on 12/22/13 at 11AM, by reservation – 903-665-8018  The House of the Seasons – 11 a.m. Monday to Saturday –  Reservations: 903-665-8000  and Singleton's Virginia Cross – 903-665-3938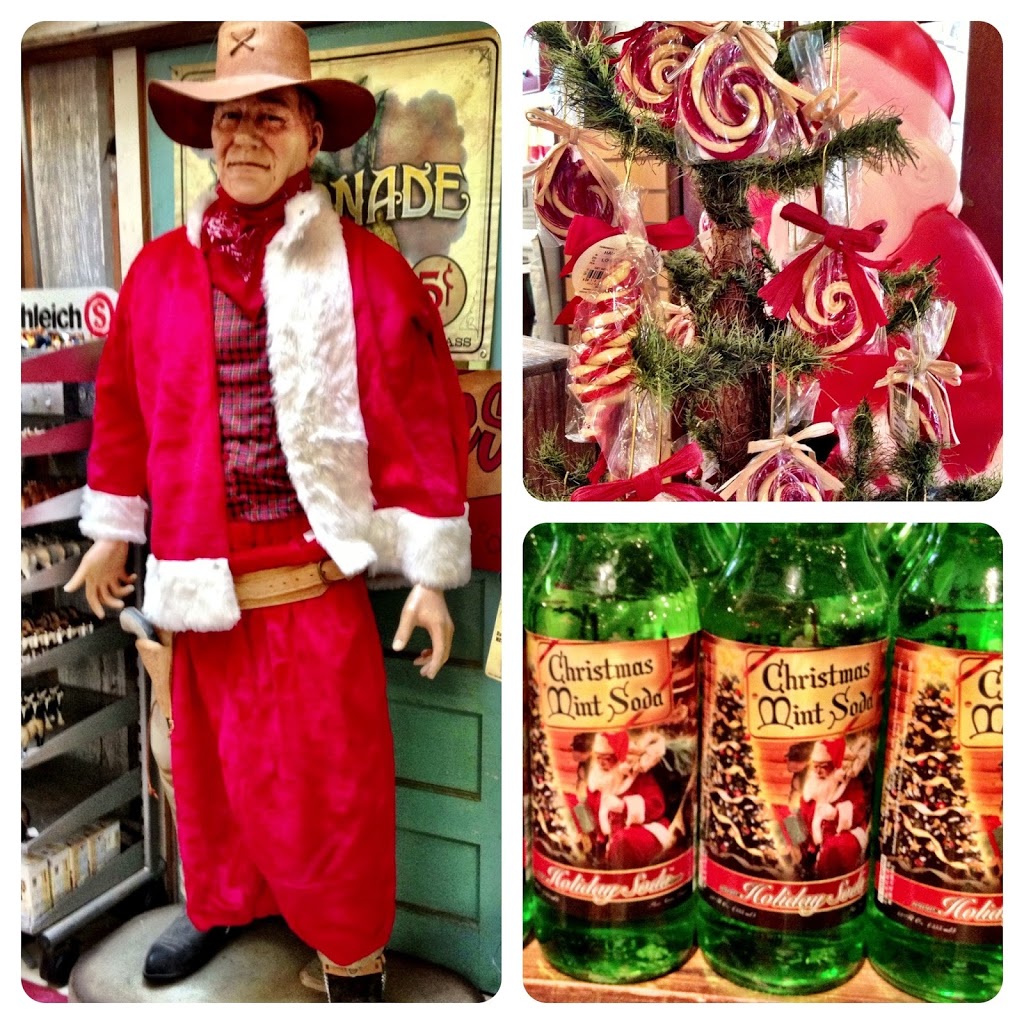 The Jefferson General Store
5.    A shopping spree in any one of our many Antique shops might be just what you need. Jefferson offers the shopper so many options; from the fun and funky to historic items to delight even the best treasure hunter.
Even just a drive along our historic streets through the neighborhoods can put you in the Holiday Spirit. View historic homes decorated for the season all over town. Maybe you might even take home an idea for your home to try next year.
Visit the Jefferson Tourism Calendar website for much more information about our local events and attractions
Written by: Tammy & Dave Doriot