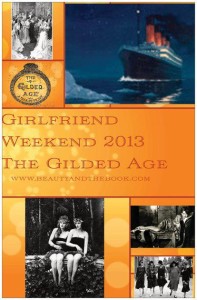 Every year for the past twelve years Jefferson Texas has been the home of the annual Girlfriends Weekend. Book Club members from around the country come to town to meet authors, actresses, actors, models, film makers and of course Kathy L. Patrick, founder of The Pulpwood Queens and Timber Guys Book Clubs. THE GILDED AGE (ca. 1877-1920) is the theme this year so bring out those glamorous dresses and suits for the party.

This year's event has a few changes and an award winning movie screening on Sunday. You can visit BeautyandtheBook for more details.
Here is a sample of the schedule of events for this year:
Thursday Night Jan. 17th is the Author Dinner and Concert where the authors serve dinner to YOU!
Friday Jan. 18th All Day Author Panels and book signings
Friday Night Theatre Presentation: Oh, the Drama and the Glamour!
Saturday Jan. 19th All Day Author Panels with book signings after each panel.
Saturday Night beginning at 8:00 PM is the GREAT BIG BALL OF HAIR BALL!
Sunday Pulpwood Queen Film Festival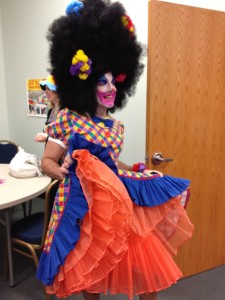 Now that's some BIG HAIR!
We have heard that there were a couple of cancellations leaving a few tickets for the event, so if you have been thinking of coming now is the time to act. Call Kathy at 903-665-7520 or email her at thepulpwoodqueen@gmail.com
If you need lodging in Jefferson Texas, contact the Chamber of Commerce.
Tammy & Dave Doriot