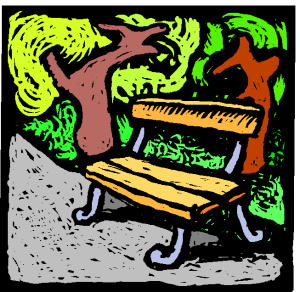 The Maverick Theater Players presents A Bench in the Sun. The group is stopping over in Jefferson for two weekends in the near future with one of the main characters being played by our own local Jeffersonian Andrew R. Looney. Come out for an evening of light hearted laughter.
The Maverick Theater Players offering an outstanding cast played by Andrew R. Looney, Whit Edwards and Shelia Langbartels will have you laughing with their, wit, humor and bickering. A tale of two old fogy's in a retirement home bickering about the mundane life they lead only to find a new topic of bickering – an aging movie star that "moves"! If you loved "Grumpy Old Men" or "The Sunshine Boys" then you will surely enjoy this production of "A BENCH IN THE SUN."
The production run starts on April 6 and 7th at the Weisman Bldg.in Marshall, Texas
With more shows around the area listed below:
April 14th – The Starr Family Home (Outside on the lawn)
April 27th & 28th – Beje's Diner in Jefferson.
May 4th & 5th – Jefferson Visitors Center
May 11th – Longview Community Center
All performances start at 7:00 p.m. and admission is $15.00 tickets available in Marshall at the Marshall Arts Council office (Marshall Convention Center), Marshall Convention Visitors Bureau Office, The Starr Family Home and Beje's Diner in Jefferson.
For more information and ticket sales please call 903-935-3529 or Marlin Reber at 903-938-7532
Join them for an evening of laughter and fun.