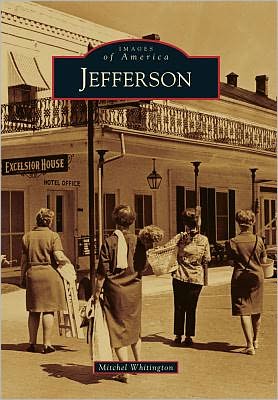 In the past month a new book about Historic Jefferson Texas called Antebellum Jefferson Texas was released for sale. And I have just come across another new book coming out later this month called Jefferson, Texas (Images of America Series) by our local author Mitchel Whitington.
An excerpt from the book: "Jefferson, Texas, began as a simple ferry crossing on the Big Cypress Bayou. By 1841, Allen Urquhart had realized the potential for a town at this spot and purchased 640 acres. Daniel Alley bought the adjacent tract, and the city of Jefferson was born. The town flourished as a steamship port during the 1800s and became the second-largest city in Texas. Steamboats from as far south as New Orleans would dock in Jefferson, unloading travelers and freight before taking on new cargo and starting on the return trip."
Jefferson has a rich and important history to the development of the state of Texas and to the populating of the West as a whole; I know these books will be big hits with readers.