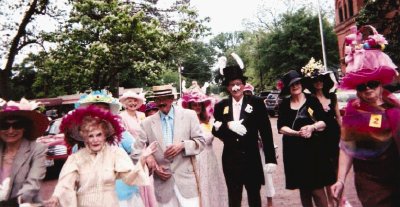 Easter weekend in Jefferson Texas Events and Dining opportunities abound. The schedule for the weekend is shaping up to be an amazingly fun time for just about any taste. Don't miss the special menu at the Stillwater Inn for the holiday meal. Make your reservations early to ensure a table.
Auntie Skinners Riverport Club & Restaurant 6:00 a.m.-10:00 p.m.
107 W. Austin (903) 665-7121
Austin Street Bistro 11:00 a.m.-3:00 p.m.
117 E. Austin (903) 665-9700
The Bakery 7:00 a.m.-3:00 p.m.
201 W. Austin (903) 665-2253
Stillwater Inn Serving 11:30 am to 2 pm
* Reservations required Special Menu for the occasion here.
203 E. Broadway (903) 554-8415
The following events will be held on Saturday April 7, 2012
Easter Parade: Jefferson's Opera House Theatre Players will sponsor the Second Annual Easter Parade on Saturday, April 7, at 2 p.m. in downtown. Following the parade, which will be accompanied by the recorded music of the famous "Easter Parade" by Irving Berlin, Tea with the Queen will be held in Perry Park adjacent to the hotel at no extra cost. Entry fees for the event are $15 for a couple; $12 for singles; and $6 for children and each will be assigned a number on site. Enter ahead by sending the correct amount to OHTP Easter Parade, PO Box 759, Jefferson, Tx, 75657 or JeffersonTheatre@aol.com for more information.
1st Annual Rabbitt Run & Bunny Hop: Run or walk through the streets of Historic Jeffeson, TEXAS. 9 AM Bunny Hop and 9:30 AM 5k Run/Walk. All strollers and friendly leashed dogs welcome. 5K route through the historic downtown. 1/2K Kid Run in Lion's Park. Participant T-shirts with pre-registration. $20 per person through 12 years. $5 per child 12 and under. Registration Race Day from 8-9 am in Lion's Park. Cash & personal check accepted. More information contact jeffersonrabbitrun@gmail.com or 903-665-9900.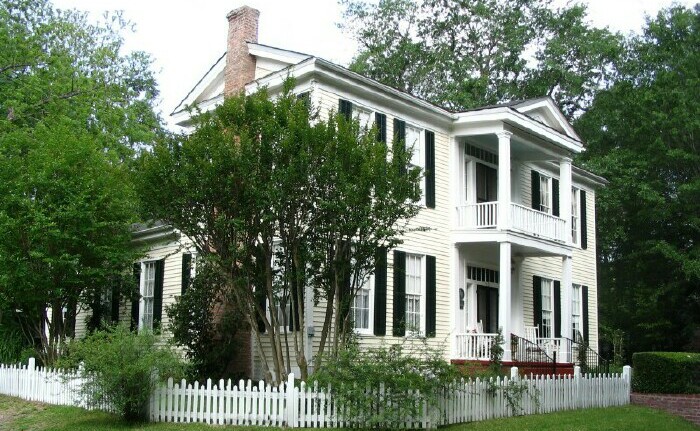 Singleton's Virginia Cross Home Tour: Experience the ambience of the mid 19th Century in this elegant and historic Greek Revival antebellum home. The home is completely furnished with American Empire and Renaissance Revival furniture and accessories appropriate to the period. Tours are each Saturday at 1 PM. Call for information and reservations. Admission: Adults $7 and Seniors $6. 401 N. Soda 903-665-3938
Jefferson Livestock Rodeo: 2 miles East on State Highway 49 903-930-8920 At 7:30 PM. Mutton Busting (limited to 60 pounds) Mini Bulls (limited to 14 years and 20 pounds). Junior and Open Bulls. 12 and under and open barrels and poles (exhibition barrels and poles 6 – 7 PM) Calf scramble, team roping, steer mugging. Fun for the whole family. Bull riders must call in by 5 PM on the Friday before the rodeo. Cash only.