Marshall Texas is home to East Texas Baptist University (ETBU). Marshall is only 15 miles south of Jefferson so anything that happens there we feel as hometown news. In the paper this week I was reading the Headlines and had to shout it out. Local Boy heads to Hollywood!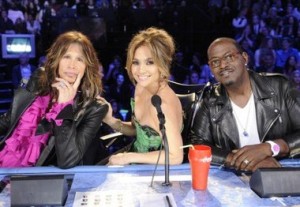 An East Texas Baptist University student was a contestant on the very popular show American Idol. During the episode aired on Wednesday, January 25, senior biology major Michael Miller, was celebrating after receiving his golden ticket to Hollywood.
Miller, who likes to sing country music, sang in four different auditions before performing for Judges Jennifer Lopez, Randy Jackson, and Stephen Tyler in Aspen, Colo. Miller's performance before the three was not shown on the national television broadcast. He received the necessary votes by the judges to send him to the next round in Hollywood. A total of 31 were chosen at the Aspen audition to join the other 182 contestants who qualified at other locations around the United States.
We'll be rooting for him on the road to Hollywood! Please read the whole story on the ETBU website!