Whether you'd like to ring in the New Year with a train ride or get dressed up for a night out on the town; New Year's Eve in Jefferson Texas has something that will delight everyone with a super fun memorable East Texas Event.
All-Aboard for the New Year's Eve train ride December 31st at 8:30, 9:30 and 11:30. Passengers will enjoy a fireworks show on every train and hear the tale of New Year's traditions, customs and superstitions. Get your tickets from the New Year's Train before they're gone.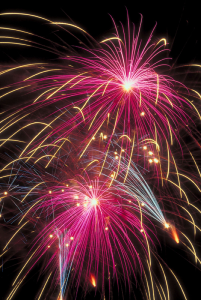 Celebrate New Year's Eve at the Jefferson Carnegie Library Ballroom, December 31, 2011 from 8:00 p.m. until 12:30 a.m. Tickets are $40 per person and seating is limited so advance purchase is recommended. Reserve your own table for 8-10 and decorate your own table. Participate in some friendly competition for Best Dressed or Best Dance Couple or just dance and have fun. Door prizes, heavy hors d'oeuvres and set-ups will be available. BYOB. Tickets available from the Library (903) 665-8911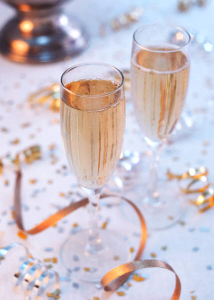 Auntie Skinners Riverboat Club will be rocking with a band called 8-Track. The band begins at 9PM tickets are $15.00 each or $25.00 couple. Tickets tend to sell out fast so call today. (903) 665-7121
So no matter what you have in mind Jefferson Texas has a party to fit. And then again if going to a party is not your style I'm sure if you're staying at one of the Bed and Breakfasts in Jefferson you'll feel like it's a special New Year when you wake up to a friendly face and share breakfast with happy folks!