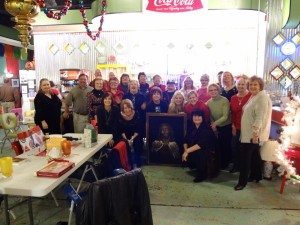 Here in Jefferson Tx we have one of the most unique shops around it's a beauty salon, jewelry shop and a book store know as Beauty and the Book. Kathy the owner is a very special person indeed. She is so passionate about reading books and promoting authors she started a book club here that meets once a month. People come from all over the country and even from other countries to visit Kathy's shop and when in town they may stay at one of the many Jefferson Tx hotels.
Since moving to Jefferson Tx I have joined the Pulpwood Queens of East Texas book club. I can't tell you how much I love this group. We meet at a local diner called Beje's for dinner once a month. Usually we all don our Pulpwood Queens t-shirts and a tiara for our gatherings. I never wore a tiara before and I have to say I love it now.
During our meetings we often have visiting authors who give us insights into the book they just wrote and quite often their story of how they got into writing.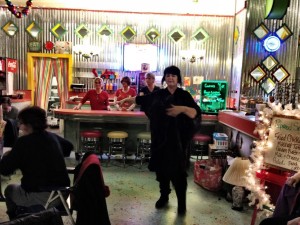 This past week we had our Christmas Party at Beje's Diner serving up fried chicken for dinner in honor of one of our visiting authors; Henry W. Jenkins who wrote the Chicken Shack. And to everyone surprise and delight author Judy Christie was also there. Henry recited a story he learned many years ago when he heard it on a Tex Ritter album and let us in on his writing of the Chicken Shack. I must say Henry is a funny guy with a great sense of humor; he had us all laughing for quite some time. Judy Christie brought her new book Hurry Less, Worry Less at Christmastime.
This kind of small town activity is just one of the things I really love about being an owner of one of the Jefferson Tx hotels.
If you love reading maybe there is a book club in your town or you could contact Kathy at Beauty and the Book and she might help you find one or help you start your own Pulpwood Queen chapter.