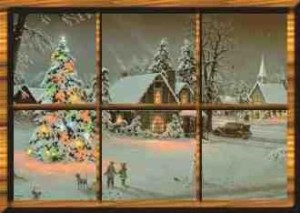 The Christmas Candlelight tour of homes is presented by the Historic Jefferson Foundation. This year marks the 29th annual event with a spectacularly diverse list of homes on the tour.
Since I could not begin to completely define the tour of homes I'll let this excerpt from the Foundations website do it for me. "For the last 28 years the gracious residents of Jefferson Texas have sacrificed their time by agreeing to let their homes be included in the Historic Jefferson Foundations Annual Candlelight Tour of Homes. Some have even agreed to include their home more than once. You have seen some of the finest Victorian, Antebellum, Colonial, and even some newer homes grace the tours of past."
The homes on the tour this year are no exception. These houses were built in years of 1865 to 1945. They include the Woods-Moore home, the Hileman-Turner home, the Elevator Townhouse and the Culberson House bed and breakfast. Each home is decorated with items that represents the past such as all natural decorations inside and out.
Tour dates are: Thursdays, Dec. 1 & 8, 2011 from 3 to 7 p.m.
Fri. & Sat., Dec. 2 & 3, 2011 from 5 to 9 p.m.
Fri. & Sat., Dec. 9 & 10, 2011 from 5to 9 p.m.
While this weekend is considered by most to be part of a holiday weekend some of the bed and breakfasts in Jefferson will let folks book rooms for Thursday nights as a single night so if you want to come for the earlier home tours you may.
Buy your tickets before Nov. 21, 2011 for a discount.