Join Us for These Fun Jefferson, Texas Events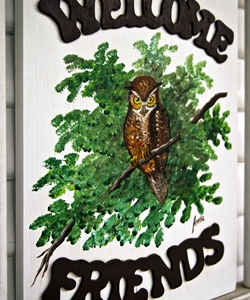 Events, festivals, goings-on… there's always something to do in Jefferson! When you stay at our Inn in East Texas, just ask our great innkeepers what is happening in the area.
A Sample of Annual Events in Town[Read Details…]
Every January, the Pulpwood Queens book club brings famous authors to town for their Girlfriend Weekend Festival, where participants dress up for the theme of the year, enjoy some activities such as a meal served to your table by an author, book readings by the author, book signing, and a ball. Don't miss this very creative festival — you'll have the time of your life.The Annual Pilgrimage in the Spring has been running for some 64 years; during this time, many of the Historic homeowners open their doors for visitors to enjoy. People flock to Jefferson to behold these houses that were built in the 1800s and lovingly restored by the owners over the years. Most owners believe keeping the homes true to their historic roots is preferable to updating completely.Battle of Port Jefferson Civil War reenactment is the largest in the state of Texas. Come to relive what could have happened here in 1864. During this weekend-long event in May, you'll find a parade, Grand ball where you'll be transported to the late 1800s where everyone is attired in period clothing, and skirmishes around the downtown streets.For a more complete Calendar of Events, we try to keep you updated with a list of activities below.
Spring in Jefferson TX is one of the best times of the year to get out in the fresh air. Walking in downtown Jefferson offers many delights for your senses; you'll walk past historic homes becoming lovelier by the day with spring flowers opening and smell their fresh fragrances. The leaves on the trees begin to unfurl into green canopies shading the streets. So grab you walking shoes and get outside to a nice stroll through town.
[Read Details…]
January 2017
January 17, 2017 Author Lisa Wingate Event & Book Signing @ Carnegie Library
"Where Are the Children?" The Secrets of Tennessee Children's Home Society
January 27- 29, 2017 14th Annual Jefferson Quilt Show
January 28, 2017 "Stuck in the Fifties" Party & Dance @ Carnegie Library
February 2017
February 11, 2017 Mardi Gras Upriver Queen Mab Ball
February 12, 2017 Chocolate Sunday
February 14, 2017 Valentine's Day
February 24-26, 2017 Mardi Gras Upriver This year's the headliner is Sundance Head, the winner of The Voice.
March 2017
March 11 – 12, 2017 Jefferson Gun and Knife Show
March 17 – 18, 2017 6th Annual Route 49 Rally & BBQ Cook-Off
March 31 – April 2, 2017 City Wide Rummage Sale
April 2017
April 1-2, 2017 City Wide Rummage Sale
April 1, 2017  History, Haunts & Legends
April 14 – 16, 2017  Outlaws National Classic Car Show
April 20 – 23, 2017  Diamond Don's 15th Annual AHRMA Vintage Motocross
May 2017
May 5, 2017 Civil War Living History / School Children Day
May 4 – 7, 2017 70th Annual Pilgrimage Tour of Homes
May 4 – 7, 2017 The Diamond Bessie Murder Trial
May 6 – 7, 2017 Battle for Jefferson Civil War Re-enactment
May 6 – 7, 2017 The Great Locomotive Andrews Raid & Naval Battle Port
Jefferson
May 20 – 21, 2017 Jefferson Train Days
For more detailed information please visit my blog here or the Marion County Chamber of Commerce website.
Summer in East Texas is warm and wonderful. Jefferson is nestled between two lakes; Lake O the Pines and Caddo Lake, each with varying activities for the summertime. If you've got a boat, Kayak or Canoe either of the lakes or even along the Bayou would be a fantastic place for some boating around Jefferson.
In town you'll find many, many gorgeous front yards lining the streets loaded with roses and other flowers filling the air with heady aromas. Plus there are plenty of huge old trees shading much of town which makes for relaxing strolls holding hands with your sweetheart.
Some events here in downtown are indoor activities so you can enjoy cool air-conditioning during the hot days.
June 2017
June 1- 3, 2017 7th Annual Big Cypress Corvette Classic Car Show
July 2017
July 4, 2017 Jefferson Salutes America
August 2017
August 12, 2017 Civil War Symposium
August 26- 27, 2017 Jefferson Gun and Knife Show
For more detailed information please visit the White Oak Manor B&B blog.
Fall in Jefferson brings cooler weather and an abundance of autumn colors to the landscape. Here in the Piney Woods we have some of the most gorgeous leaf colors around, after the heat of summer the days are crisper and much more enjoyable for hiking, biking, strolling, boating and fishing. Most of all are the many events that year after year call Jefferson Texas home.
September 2017
September 1 – 2, 2017    Labor Day Celebration
September 9, 2017     7th Annual Jefferson Fire Brigade Benefit Car Show
September 15, 2017     Jefferson Cruise Night
September 23, 2017    ETPA Car Show Fundraiser
September 28 – 30, 2017     33rd Annual North Texas Norton Owners Association Motorcycle Rallye & Show
October 2017
October 6 – 8, 2017
October 6 – 8, 2017 City Wide Rummage Sale
October 7, 2017 Runaway Fright Train
October 7, 2017 Texas Big Foot Conference
October 5, 6, 7, 2017 Runaway Fright Train
October 13 – 15, 2017 Jefferson Burn Benefit-Continuing the Ride Motorcycle Rally
October 14, 2017 Grilling on the Bayou EggFest
October 12, 13 & 14, 2017 Runaway Fright Train
October 19 – 22, 2017 Texas Sounds International Music Festival
October 22, 2016 27th Annual Taste of Jefferson
October 19, 20 & 21, 2017 Runaway Fright Train
October 28, 2017 Auntie Skinner's Monster Bash
October 26 – 29, 2017 Runaway Fright Train
November 2017
November 3 – 4, 2017 Medieval Wine Faire & Harvest Moon Dance
November 4, 2017 History, Haunts & Legends
November 11, 2017 Toys for Tots Casino Night
November 23, 24, 25, 2017 Rail of Lights Christmas Train
November 25, 2017 Jefferson's Old Fashioned Christmas Parade
November 25, 2017 Christmas Tree Lighting Ceremony @ Lion's Park after Parade
Christmas time in Jefferson Texas begins with the annual Christmas tree lighting ceremony at Lion's Park, followed by the annual Christmas Candlelight tour of homes. The Historic Jefferson Foundation has put together a tour of homes nostalgically decorated for the season, ranging from the Victorian to the mid 1900's-era houses. Tickets allow you to visit each home on the tour and glimpse the preservation results the owners so lovingly attain in their homes.
December 2017
November 30, December 1, 2, 2017 35th Annual Candlelight Tour of Homes
December 1, 2, & 3, 2017 Rail of Lights Christmas Train
December 2, 2017 Stuff Your Stocking Craft Bazaar
December 7, 8, & 9, 2017 35th Annual Candlelight Tour of Homes
December 7, 8, 9 & 10, 2017 Rail of Lights Christmas Train
December 14, 15, 16, & 17, 2017 Rail of Lights Christmas Train
December 21, 22, 23, 24, 2017 Rail of Lights Christmas Train
December 28, 29, 30 & 31, 2017 Rail of Lights New Year's Train
A Sampling of Our Popular Festivals held here in Jefferson[Read Details…]
The February Mardi Gras Upriver is a three-day festival complete with the purple, green, and gold-beaded necklaces. Who needs to travel downriver to New Orleans for the best Mardi Gras Festival around? Join the whole town for the parade, live music on stage, and parties galore.Our July 4th Independence Day extravaganza is jam packed with plenty of family fun! The gazebo in the Ostott Park is all dressed up for the event with flags and buntings galore. Here you'll relax to watch a children's parade and enjoy a homemade ice cream tasting, a dessert auction, live music, a ducky race, and to top it all off — a fireworks extravaganza by the river.