This past Saturday night we went to the Knightlight Theater for a Halloween party and some karaoke. The theater is really such a perfect spot to have fun with friends, it's not open all the time but when they have an event it is such a nice place to be. They are BYOB friendly and offer snacks and desserts for sale. The karaoke was newly added to the theater and it was a big hit. Everyone who sang really brought it for the evening. And the costumes everyone wore were very creative. Our hosts were dressed as a Gypsie and the Wolfman under her spell.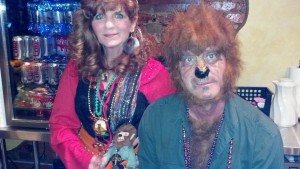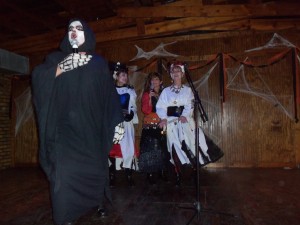 The Grim Reaper had a bit of back-up.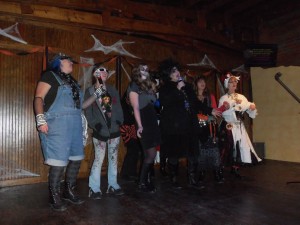 All the ladies singing Mamma Mia.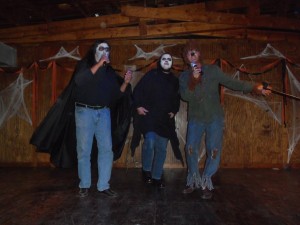 A boy band?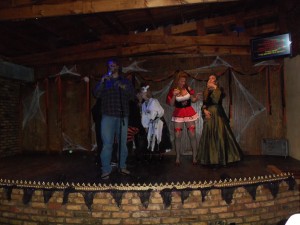 Wolfman & Red Riding Hood getting some help from friends.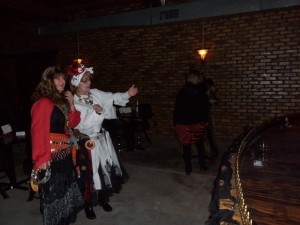 Kicking up their heels on the dance floor.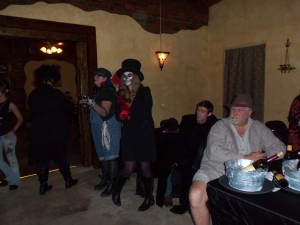 Many of the local goules showed up for the fun.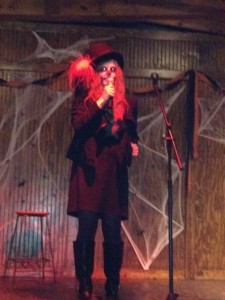 Ooh-So Spooky.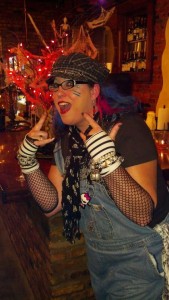 Very cute Punk-Rocker.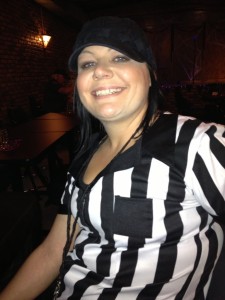 Anybody need a replacement Referee?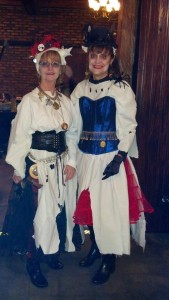 Lovely Steampunk ghosts.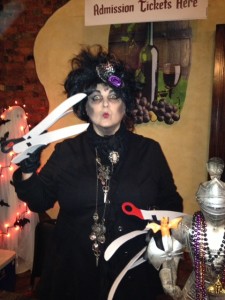 Ever heard of Edwardina Scissorhands? Now you have.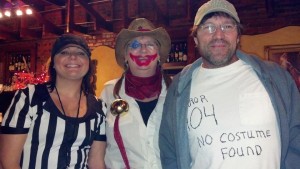 The White Oak Manor B & B crew even made an appearance.
At the end of the evening everyone who wanted in the costume contest jumped on stage for the judging. There were three places with the winner receiving a gift certificate for dinner at the Austin St. Bistro plus each of the three also received a trophy and a "Knight" Light.
The three winners were: 1st Place, the Steampunk ghostly ladies, 2nd Place Edwardina Scissorhands and 3rd Place yours truly dressed as a Rodeo Clown.
Tammy & Dave Doriot
Innkeepers
White Oak Manor bed and breakfast, LLC